Madhouse on Castle Street. London TV show/Play with Dylan. 1962. IMDb.
Who Is Harry Kellerman and Why Is He Saying Those Terrible Things About Me? Herb Gardner movie with Dustin Hoffman playing a Dylan-esque character. 1971.
Canadian Bacon. Michael Moore movie with Alan Alda's character quoting Blowin' in the Wind lyrics as if they were his! 1995.
The Mighty Quinn. Carl Schenkel movie with Denzel Washington as a Caribbean Cop. 1989.
The One Thing by Gary Keller book mentions Dylan. 2013.
David Bowie song, I Have Not Been to Oxford Town. 1995.
Here's the Thing with Alec Baldwin. Podcast interview with Mickey Rourke saying Dylan told him on the set of "Masked and Anonymous" that his favorite movie was Harley Davidson and the Marlboro Man. 2016.
Here's The Thing with Alec Baldwin. Podcast interview with David Remnick. 2016.
Jimmy Fallon sings Drake's Hotline Bling as a 1975 Dylan. 2016.
Jerry Seinfeld Beacon Theater review, from Vulture, comments on Steve Martin appearance. 2016.
"Watching Steve Martin tell that joke was like if, in the middle of a modern-day Bob Dylan set of gurgles and growls, he brought out a time machine, turned the dial to 1965, and had young Bob Dylan come out to sing "It's All Over Now, Baby Blue."
Anchorman: The Legend of Ron Burgundy. Adam McKay movie. Narrator says: Bob Dylan wrote The Times They are a Changing. Ron never heard that song. 2004.
Super Bowl XLI. Prince Halftime Super Bowl show played: All Along the Watchtower. 2007.
2/21/16
WTF. Marc Maron podcast. Cindy Crawford mentions the first time she met Dylan at a party sitting in a chair.
Simpsons episode, Gal of Constant Sorrow. Dylan pops up from the trap door in the floor and says, "It's Pretty Dirty Down There."
5/25/16
Richard Farina: Lost genius who bridged the gap between beats and hippies, The Guardian.
Michael Kramer Folk Revival TimeLine 
Nerdist, Podcast interview with Iggy Pop who talks about doing the Great American Song Book
Catchfire. Dennis Hopper movie. Dylan cameo. 1990.
Jack & Amanda Palmer – You Got Me Singing CD
The Sympathizer by Viet Thanh Nguyen. 2015.
"…bearing the fingerprints of memory. I had no room for Elvis or Dylan, Faulkner or Twain, and while I could replace them my spirit was still heavy…"
Real Time with Bill Maher Overtime. Michael Moynihan says "I think they yelled Judas like the Bob Dylan concert." 2016.
Watch What Crappens — Stephanie Wilder-Taylor says "what is it Bob Dylan?"
Nerdist. Podcast interview with Chuck Lorre who says, "There was no hope of being Lennon, Dylan, or McCartney but I could be Gary Marshall."
Fresh off the Boat — Miracle on Dead Street. For Halloween kid wants to go as the Traveling Wilbury's Bob Dylan, Tom Petty…Actually dresses like Tom Petty and has 4 pics of the others attached to his shoulders.
WTF. Marc Maron podcast. Interview with Neil Young says "Gordon Lightfoot wrote a lot of great songs. Dylan thinks he's the very best ever."
Walking Dead episode 1 number 6 TS-19 — Ends with an early Dylan acoustic song from 1960s, Tomorrow is a Long Time Come.
Harper's Bazaar Interview with Kayne West and Kim K. Interview asks what's his favorite song of all time? "All Along the Watchtower. The Jimi Hendrix cover."
The Tonight Show with Jimmy Fallon. Miley Cyrus does Dylan's Baby I'm in the Mood For You.
WTF. Marc Maron podcast interview with Chris Garcia. He had a band Love Minus Zero in high school.
The Late Show with Stephen Colbert. Jokes about the Freewheelin' Donald Trump
WTF. Marc Maron podcast interview with John Prine. He met Dylan at Carly Simons house with Kris Kristofferson. Maybe 1968, after "the accident." Dylan was given a copy of John's album before it was released!
Here's the Thing. Alec Baldwin podcast interview with Gordon Lightfoot. (see WTF interview with Neil Young)
Life in Pieces. plays Dylan Shelter From the Storm at end of show. 10/27/2016
Watch What happens Live with David Crosby on Dylan's reluctance to accept awards! 10/28/2016
http://player.theplatform.com/p/PHSl-B/tLGNZ7qPWAH0/select/media/guid/2140479951/3415262
The Tonight Show with Jimmy Fallon. Robbie Robertson on big pink days! 11/15/16
Charlie Rose Bon Jovi Interview on Bob Dylan's influence.
NYPL Live. Robbie Robertson and Steve Van Zandt.
Saturday Night Live with host Lin Manuel Miranda. Campfire singing Blowin' in the Wind.
WTF podcast with Marc Maron. Casey Affleck up for role in Inside Llewyn Davis.
Here's the Thing with Alec Baldwin podcast interview with Robbie Robertson.
Mercedes Benz commercial "Snow Date" features a cover of "Make You Feel My Love" by Sleeping At Last. Ad link.
WTF. Marc Maron podcast interview with Robbie Robertson.
Black-ish: God. During montage slavery scene plays old Dylan version of "Knockin' on Heaven's Door."
Future Shock. by Alvin Toffler. 1970
"Rather than idolizing an uncle, they idolize Bob Dylan or Donovan or whomever else the peer groups holds up for a life style model."
They ranged from Che Guevara to William Buckley, from Bob Dylan and Joan Baez to Robert Kennedy. "The American youth bag," wrote [John] Speicher, lapsing into hippie jargon, "is overcrowded with heroes."
Soundbreaking. PBS special on the music history. Includes "the story of Bob Dylan's recording of Like a Rolling Stone."
WTF. Marc Maron podcast. Ryan Adams loved early Dylan and used one of his studio guitarists.
Gothamist. Article on the History of NYC Protest Songs.
Central Market. Murray's Cheese Tote, The Rinds They are A-Changin'.
WTF Podcast interview with Nora Jones…talking about how Dylan changes and after hearing a song for a few minutes you're like "what song was that?"…he's a performance artist.
You are Not a Gadget by Jaron Lanier.
"Would we have had a Mark Twain or a Bob Dylan if the Facebook dopplegangers of Samuel Clemens and Robert Zimmerman dogged them at every step?"
Literary Hub — Camille Paglia on Patti Smith's Horses photo.
"In Mapplethorpe's half-transvestite picture, she invokes her primary influences, from Charles Baudelaire and Frank Sinatra to Bob Dylan and Keith Richards, the tormented genius of the Rolling Stones who was her idol and mine."
Nowness — My Place: Jean-Charles de Castelbajac. Has Dylan Album, The Times They Are A-Changin' on his table. The album cover has Dylan with a gold beard!
Late Night with Seth Meyers — Scarlett Johansson on being in a Dylan music video…
Washington Post article on Second Story Books.
"The longtime owner of D.C.'s iconic Second Story Books has amassed a large collection of items such as Cary Grant's suitcase, original recordings of Bob Dylan, Civil War photos, Asian masks … and, yes, rare books."
NYMag…The Strategist. Linda Rodin has a pic of Dylan in her kitchen.
Nellie's Free Range Eggs — Hens are Friends. Commercial featuring Dylan's "All I Want to Do."
WBUR — On Point. Hearing the Poetry of Pop.
"Pop music is irresistible. That's what makes it popular. My guest today says it's also poetry. Not every time. Not every song. But the lyrics within the music work on us. Sometimes powerfully. Sometimes subtly. And often in a tradition of poetic rhythm that stretches from Beowulf to Biggie Smalls. From Cole Porter to Bob Dylan and Taylor Swift and Pharrell. This hour On Point, the poetry of pop music. — Tom Ashbrook"
WTF Podcast interview with Paul Schaffer…talking about Dylan's David Letterman performance. Maron going to the rehearsal and Paul saying Dylan played a million different songs. Paul played on Forever Young.
The Voice UK and US Dylan Covers.
http://www.digitalspy.com/tv/the-voice-uk/news/a823828/the-voice-uk-watch-mo-adeniran-beautiful-bob-dylan-cover/
http://www.nbc.com/the-voice/video/live-top-12-performances/3504887. 5.42  Make you Feel My Love, by Adele??
Fidelity High Podcast Ep 36 : John Doe on Music From Big Pink by The Band.
Late Night with Seth Meyers. Bob Dylan persuaded John Mellencamp to sell his paintings.
Here's the Thing Podcast with Alec Baldwin speaking with Carly Simon
Carly met with Dylan the day before his motorcycle accident in 1966, at the request of Albert Grossman. He was high on drugs and wrote a song for her to sing Baby Let Me Follow You Down. He kept telling her ya gotta go to Nashville.
Library of Congress Webcast. Dylan Goes Electric, by Elijah Wald
https://www.loc.gov/today/cyberlc/feature_wdesc.php?rec=7295
//cdn.loc.gov/loader/embed//embed-with-loader.php?uuid=34B678A8C34801C8E0538C93F11601C8&size=largeWide&name=&type=V&image=
Dirty Dancing remake 2017. Don't Think Twice It's Alright cover
6/6/17
BuzzFeed 23 Things You Forgot You Used To Do 10 Years Ago. #22 Downloading a bunch of Starbucks "Song of the Day" songs on iTunes and never listening to them (but hey, they were free). Showing a picture of the Dylan Starbucks Jokerman Song of the Day card. I think I still have one or two.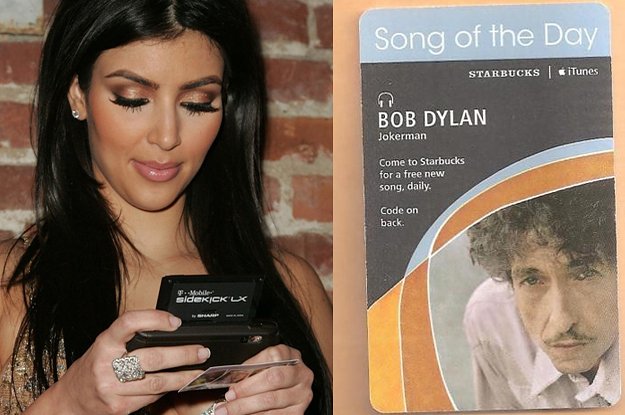 6/16/17
Jimmy Fallon Talks About Seeing Bob Dylan in Concert at Capitol Theatre
6/12/17
The Forward Podcast with Lance Armstrong. Avett Brothers played with Bob at the Grammy's. "Can you help me get Bob Dylan on the show?" They were invited and get nominated…but never did but performed..generational folk thing. Went to a party. He's like Jesus Christ he appeared moved the stone apart and he came in. Dylan in the corner and walk towards him and within 5 feet and his bodyguard moves in front of me. He looked like a martial arts specialist, he looked like stop! Dylan saw us and stood up and talked for a moment. he says that was great we should do it again sometime. That was great. Got distracted within 30 seconds he ducked out. This man is at a party with the most famous people. he had to sneak out. He has to be alienating. He does whatever he needs to do. Lance, says he will never understand how he blew off the Nobel prize. They didn't know they were performing with him. Dylan was working on a painting so maybe he wasn't gonna show up. He's a baller! Bob Dylan is a baller.
6/14/17
The Journal News article on Dylan's Harlem apartment.
6/19/17
Thrive Global podcast with Glennon Doyle Melton. A caricature of Bob behind her couch.
The 42nd Parallel, by John Dos Passos, 1930
Mac: "So you're from Duluth, are you?" "Well,, what's the big joke about Duluth?" "It's no joke, it's a misfortune." p. 48
Duluth; girderwork along the waterfront, and the shack-covered hills and the tall chimneys and the huddle of hunch-shouldered grain elevators under the smoke from the mills scrolled out dark against a huge salmon-colored sunset. p. 51
7/20/17
Fresh Air podcast interview with Billy Bragg. Heard about Woody through Dylan fans. When Nora Guthrie asked him to record Woody's songs he thought, "This is a job for Bob Dylan."
Huffington Post. Celebrity Child Models. Pablo Dylan.
7/21/17
The Tonight Show. Jimmy Fallon, Kyra Sedgwick, and Kevin Bacon.
7/22/17
WTF podcast with Marc Maron interview with David Remnick. Heard Bob Dylan at 7. When Dylan mentions Ezra Pound and he went out and bought it without understanding it. Same with Ginsberg. Remnick went to Praises a busker singing Dylan, Young, etc. Came back and interviewed Ginsberg.
Craig Ferguson show at Town Hall 7/22/17. New Deal Tour. Opening act. Peter, Porn and Mary, should do Blowin' in the Wind.
7/24/17
Politically Re-Active podcast with Kwame and Hari. Hold Up, Wait a Minute: Twitter Feuds & Threat Models
Interview uses one second of "Hurricane" by Dylan to bring the point home that it's nothing new that blacks have a history of being convicted of killing cops without evidence.
7/25/17
New Yorker Radio Hour podcast with Ariel Levy talking with Lucinda Williams. Williams says she started taking guitar lessons at 12, in 1965, after hearing Dylan's Highway 61 Revisited.
7/31/17
The Nerdist podcast with Chris Hardwick and Damon Lindelorf. Audience questions: Does Damon believe in heaven or purgatory seems to be a theme. Is there more? and Hardwick starts singing…Daddy's in the basement mixing up the…
8/3/17
Revisionist History podcast with Malcolm Gladwell. The King of Tears about country music evoking emotion and rock and roll lacking in emotion. Gladwell uses Rolling Stones 100 best songs. Bob's Like A Rolling Stone is number 1.
Mystic Chords: Mysticism and Psychology in Popular Music, by Manish Soni
"Rock and roll, and archetypal symbolism? Citing baby-boomer favorites including Bob Dylan, Bob Marley, the Beatles and other Rock greats, the author shows that they have drawn on the same primal source from which mythology, dreams, and poetic insight arise. Does today?s music of the masses deserve a place in the pantheon of traditional art forms, next to classical music…" — From GoodReads.com
8/6/17
Ultimate Classic Rock magazine. Dylan and Gene Simmons collaboration.
"The track in question is probably "Waiting for the Morning Light," which appeared on Simmons's 2004 album, Asshole, but was recorded several years earlier. "Bob came up with the chords, most of them, and then I took it and wrote lyrics, melody, the rest of it," Simmons told Billboard in 2003.
Read More: Tommy Thayer Says Gene Simmons 'Was Like a Kid' Working With Bob Dylan | http://ultimateclassicrock.com/tommy-thayer-says-gene-simmons-was-like-a-kid-working-with-bob-dylan/?trackback=fbshare_top_flat_3&trackback=tsmclip
8/23/17
Pitchfork article on 200 of the best albums of the 1960s.
#55 Freewheelin' Bob Dylan, #38 Bringing ti all Back Home, #14 Highway '61 Revisited, #6 Blonde on Blonde